There are so many great services and technologies out there.
My passion is to bring them into the spotlight and make the companies and the entrepreneurs visible.
My passion is now my mission: I deliver PR and corporate communications for small and mid sized tech companies.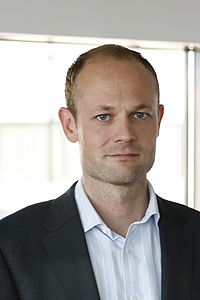 My visibility measures are PR with a mix of unique press coverage, press releases, effective web texts, email newsletters and interview videos – simple, cost effective ways of communicating the story of any company.
Three short questions must be answered for the PR-strategy:
1) What is you current objective? More sales, raising overall company value, lobbying for new legislation?
2) Who is your target audience? Customers, politicians, investors?
3) Which media are right for your target audience?
Then let's go.
Videos can be made in a matter of hours, not necessarily days.
Press releases must be frequent and tell stories meeting the news criteria of your target media – and they must be pitched to the media in order to get an editorial.
Frequent email newsletters makes your company top of mind with clients and other stakeholders.
And texts anywhere on the web, including your website, forums, blogs etc. – they just got to work. Writing for the web is a combination of craftsmanship and art.
I founded the PR agency Kemp & Kjær  in 2016 with Mark Kjær and provide my services as a partner in that company.
We're also part of the Northern PR Network where we support clients requesting PR in Denmark, Norway and Sweden together with partners in those countries.
Call me if you need PR in Denmark: +45 40 38 45 86
– or write me an email at jh@jkhc.eu
Kind regards
Jakob Hessellund